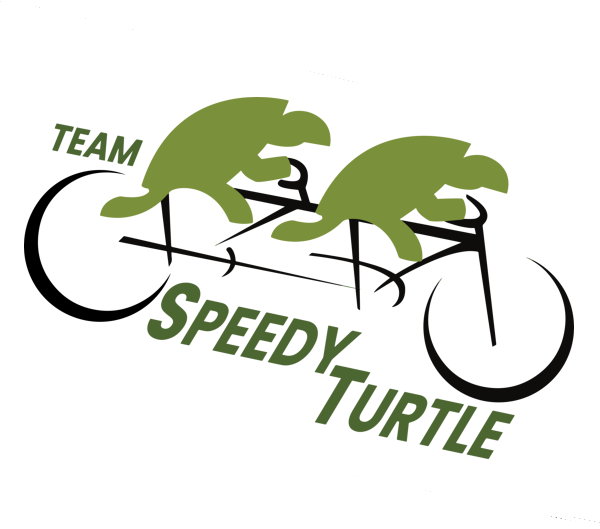 On the surface, it might seem like we're simply two middle-aged men looking for the next adrenalin rush. But the Race Across America Bicycle Race is the culmination of a lifelong pursuit of pushing ourselves and showing people that we can. That they can. That YOU can.
 
The Why Behind Dave and Team Speedy Turtle
I am incredibly lucky to have a family who ALWAYS encouraged me to dream and stretch the possibilities. When I was randomly offered a chance to drop out of college and tune pianos in Iceland, my Mom said, "That's just out there enough that it might happen." When I wanted to move to New York City from rural Arkansas via Greyhound and start school at NYU, my folks were fine with it as long as I could figure out the details (including the finances). 
I'm not saying I always got what I wanted because I didn't. But I achieved what I have because I figured out how to take it from a dream into reality. My parents taught my siblings and me that if we wanted something, we might be able to get it – if we worked incredibly hard. That combination of dreaming and work ethic has made all sorts of things fall into place.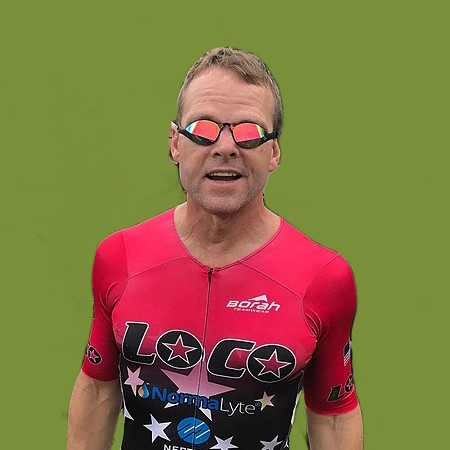 This has nothing to do with me being blind, except that it was essential for me to understand from an early age that I was going to have to grind it out even more than sighted people if I'm going to get what I want. And I want to experience EVERYTHING!
Physical fitness keeps me grounded. It gives me an outlet for frustration and, well, life. It lets me eat all the sugar I want, which became crazy important after I quit drinking 20 years ago. If I don't work out, I'll gain a zillion freaking pounds, driving me deep into a (large) hole where I'll hide and sulk and mope about body image issues.
My wife Dawn would probably prefer I chill at home for a while. I've had plenty of experiences to last several lifetimes. My adventures have included Ironman, tons of marathons, jumping out of planes, living in a country where I couldn't speak the language, walking on fire, etc., but that's just who I am. Fear pisses me off. I'm petrified of being afraid, so I fight back, which has served me well.
We're ready for this challenge.
Want to be part of our community of support?
I see my time with Dave as a series of misadventures. It's a privilege for me; I like hanging out and enjoying Dave's company.
How did I make the decision to guide? 
It was quite random. I was looking to do more volunteering. I had spare time on my hands and was having a period of reflection. I knew I wanted to give back to others – and over the years, the sports community has kept me centered, entertained and driven. I thought about my strengths, and cycling and playing rugby were among the things that came to mind. 
When I read Dave's request for a guide, I thought this could be the perfect opportunity to blend my fitness with volunteering. 
Right now, you might have a few questions  
Become part of the Team Speedy Turtle Community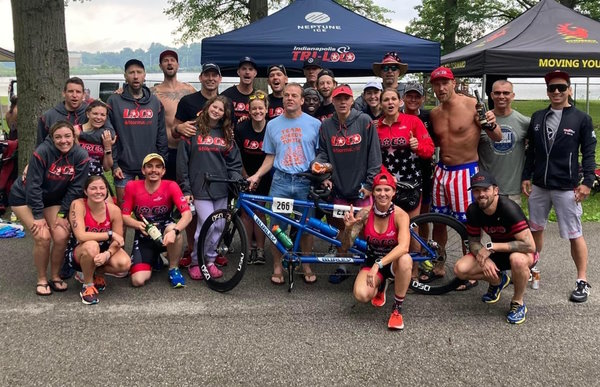 Interested in having us speak to your organization or group?
We'd be very happy to present our journey to your organization. Please contact us at dave@speedyturtle.net and let's chat!